View of outside of homes.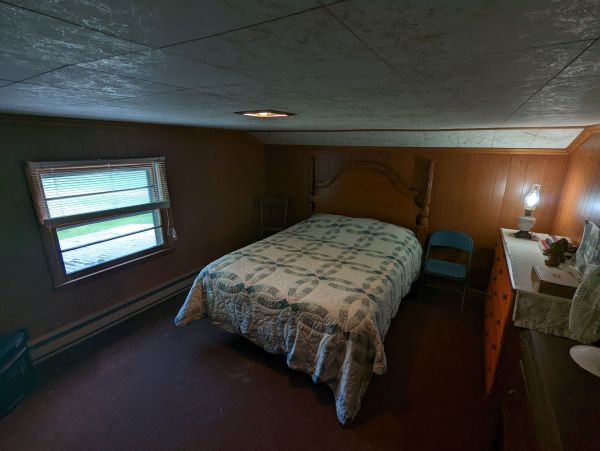 Upstairs bedroom with large closets.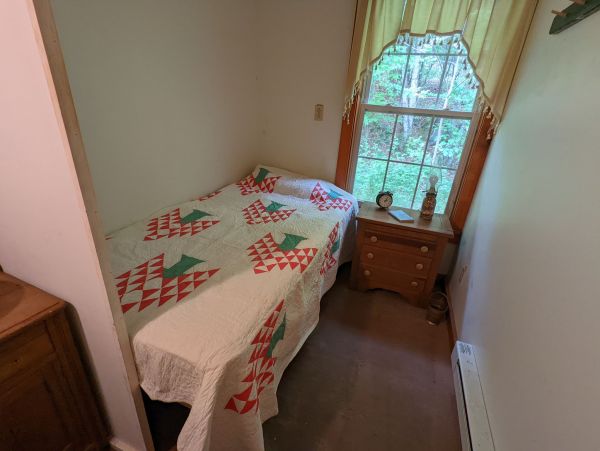 Bedroom in lodge.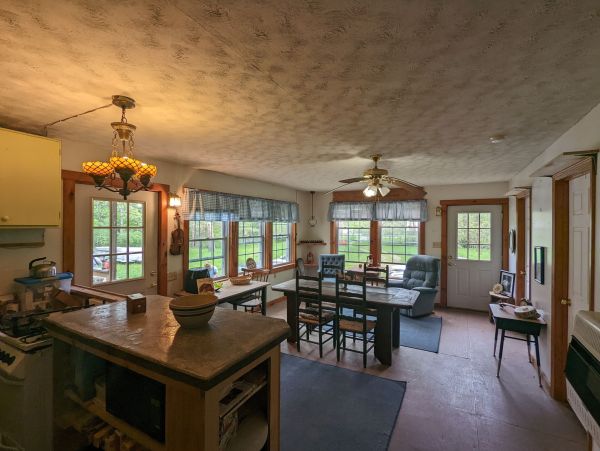 Inside lodge, common area and dining.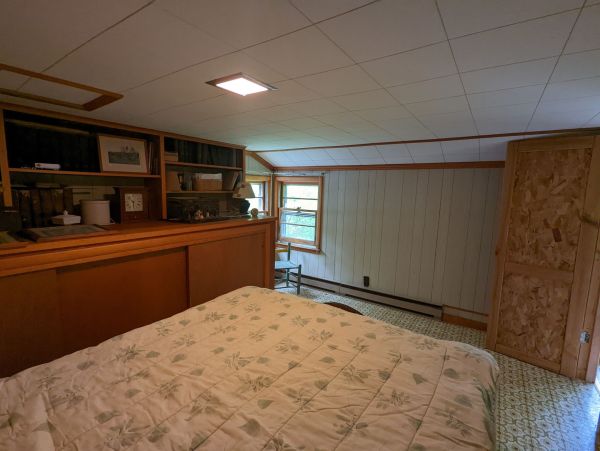 Spacious built-in with bookshelves and underneath storage in upstairs bedroom.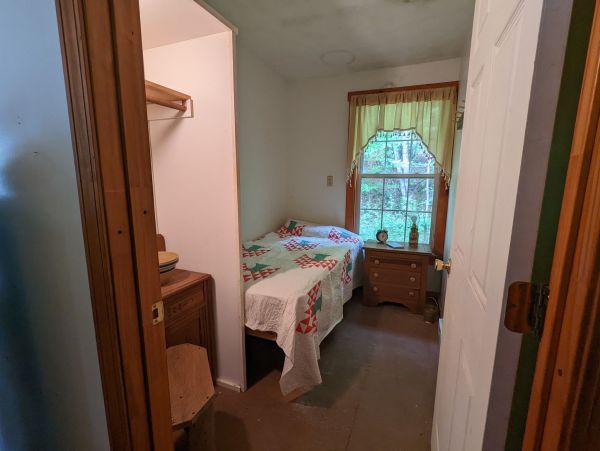 Lodge bedroom with private entrance.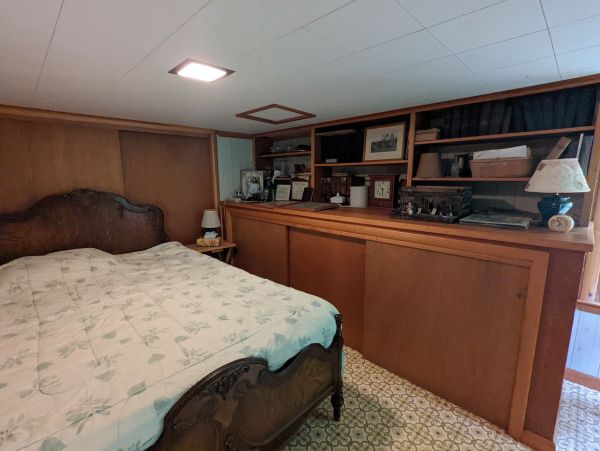 Built-in shelves, storage, and closet in upstairs bedroom.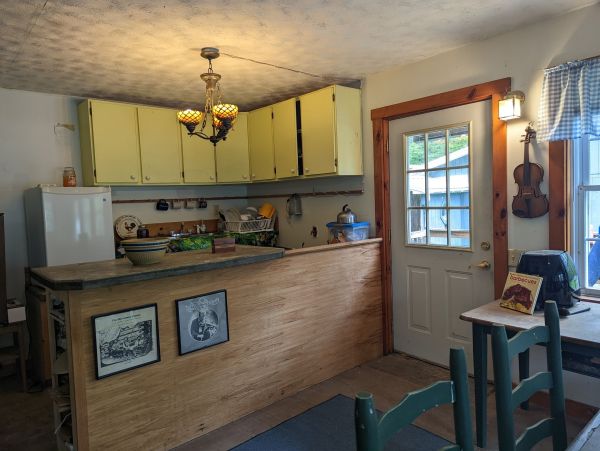 Kitchen area in lodge.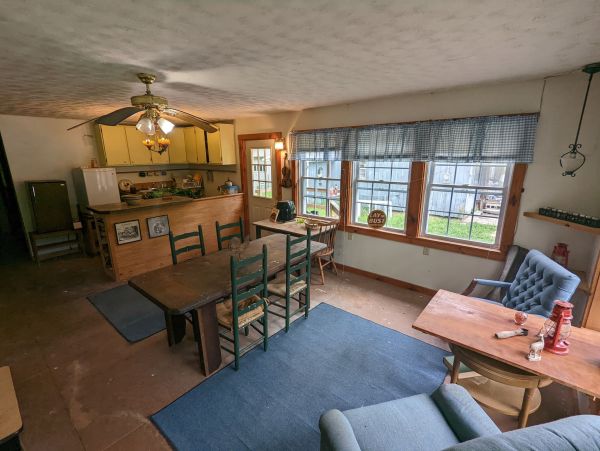 Dining area in lodge, great sunlit area with plenty of windows to see the wilderness area around you.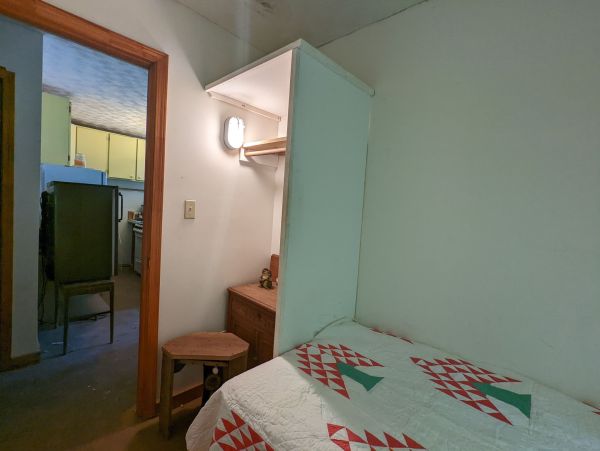 Lodge rooms have an open closet with space for a cabinet or dresser.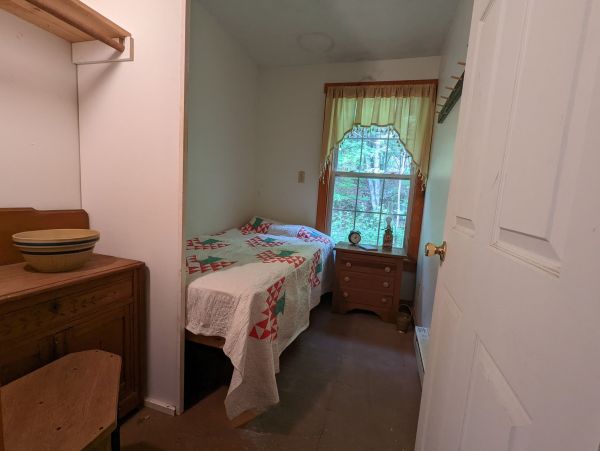 One of the four lodge rooms with full bed.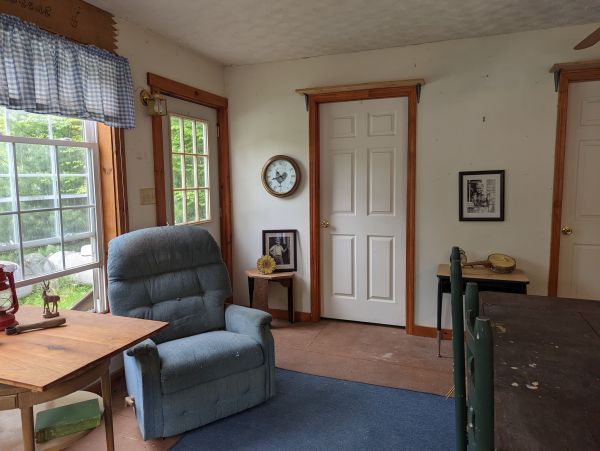 Living area in lodge. Common space for gathering.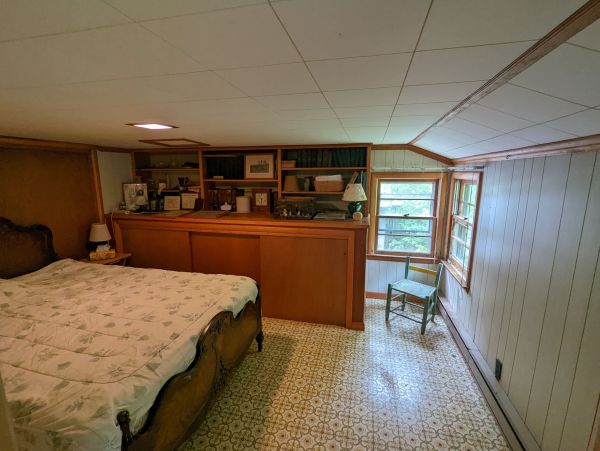 Queen upstairs bedroom.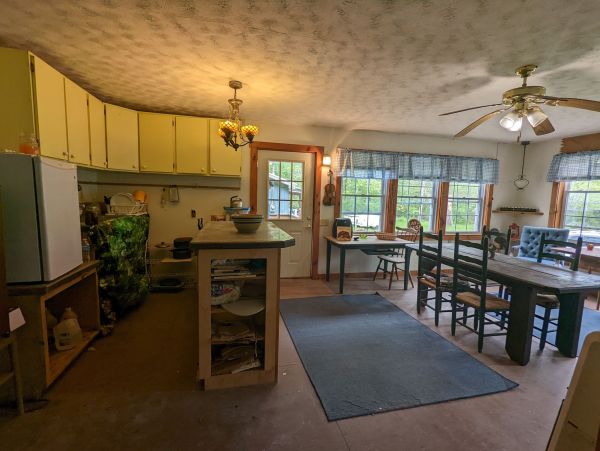 Lodge kitchen area with dining space.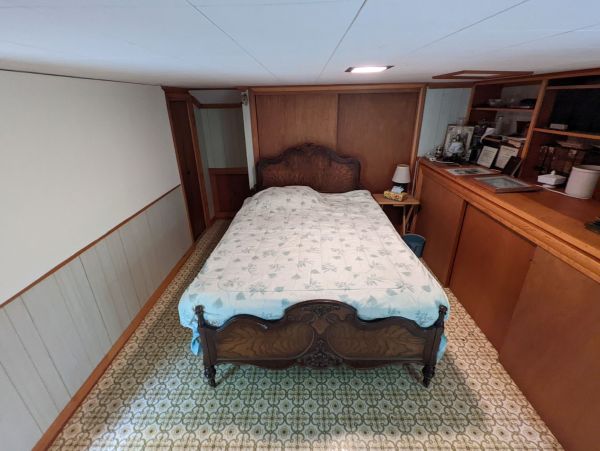 Upstairs room with closets and storage areas.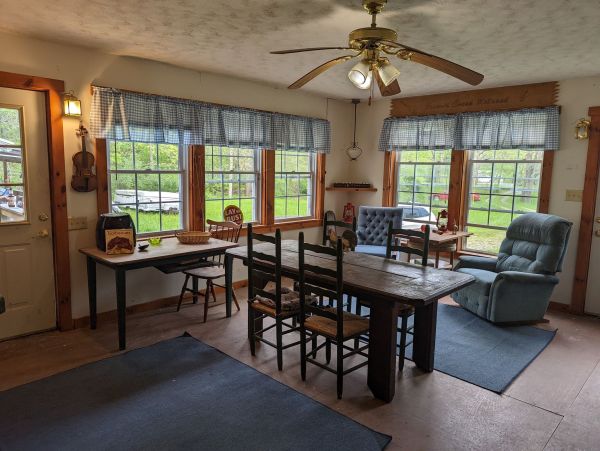 Brownsburg Retreat lodge dining and sitting room.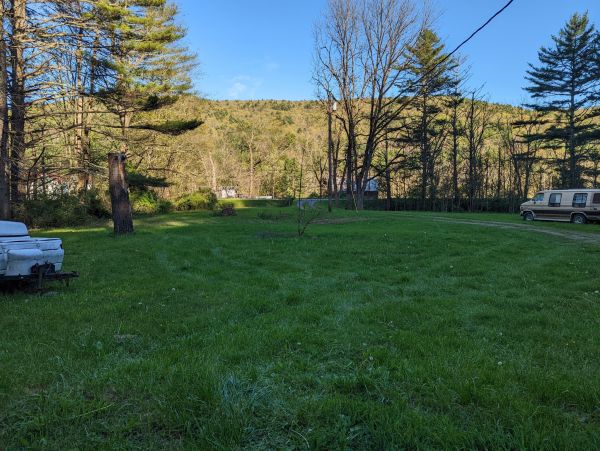 Mountain view looking from front of home. Large yard with private driveway.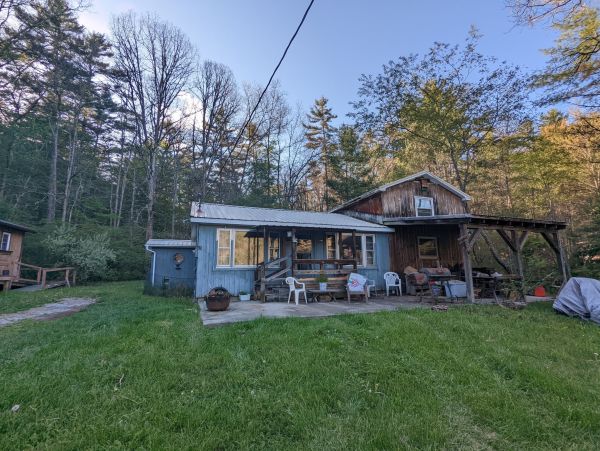 Front of home backing up to the National Forest boundary.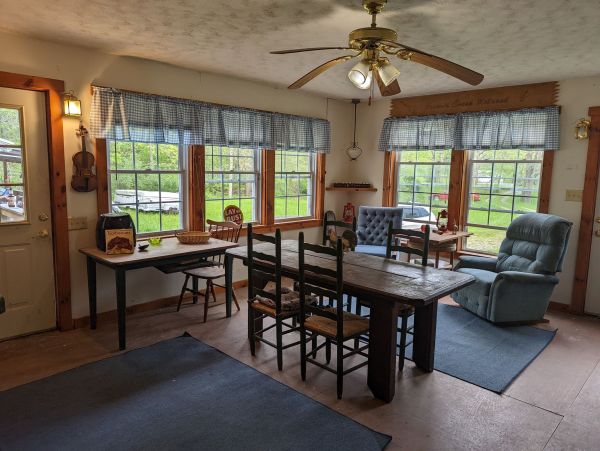 Lodge is full of large windows to let in plenty of sunlight.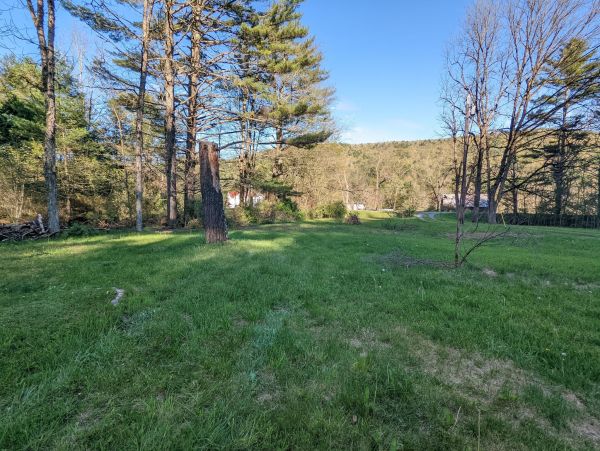 Front lawn looking toward mountains.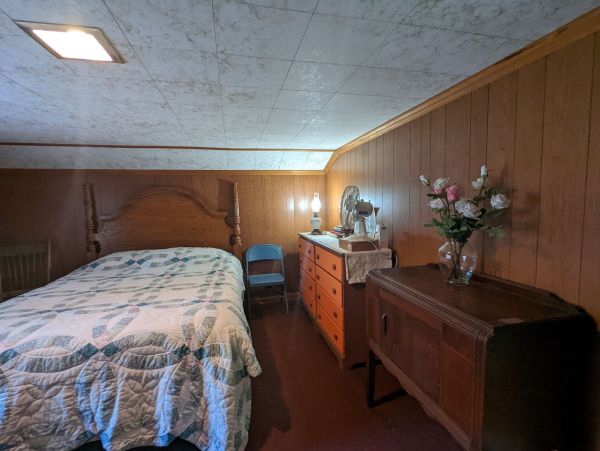 Upstairs queen room with wood paneled walls and carpet.